Carmen Westfall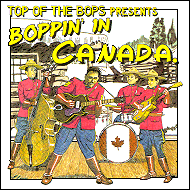 Carmen Westfall
Carmen Westfall is a respectable Toronto-based country artist who has had several hits. Sometimes, late at night, she turns into a screamin' banshee and belts out things like 'Roadhouse tonite'. Also featured here are Kenny King on bass, Mike Dasti on traps and Mark Richards on slice and dice git-box.
This very talented lady was the recipient of the Horizon Award by RPM Magazine at their Big Country Awards and she was voted one of the top ten independent artists in the US by Music Review Magazine. Four of Carmen's single releases have charted in the top ten on the Country Music News charts. Carmen has made several TV appearance including the Tommy Hunter Show, Global TV and ONTV. She has also appeared on shows with Vince Gill, Waylon Jennings, Ricky Skaggs, Mary Chapin Carpenter, Kitty Wells, Michelle Wright, The Good Brothers, Myrna Lorrie and many other Canadian country performers.
Carmen Westfall is a prolific songwriter and has had her songs recorded by Charlotte Sharp, Jacquie Henderson, Cindy Sidock, Bunnie Mills and Loretta Cooper.
Carmen Westfall
index